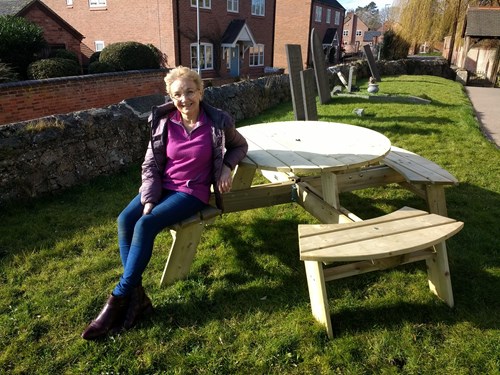 Cadeby Churchyard now even more Welcoming
Added at 16:19 on 28 February 2022
Cadeby Churchyard is now even more welcoming, thanks to new seating and planting funded by local authority and Government grants.
A new picnic table with integral seats, which can seat up to eight people at a time, was fully funded by a Covid Recovery Grant, administered by Leicestershire & Rutland Rural Community Council.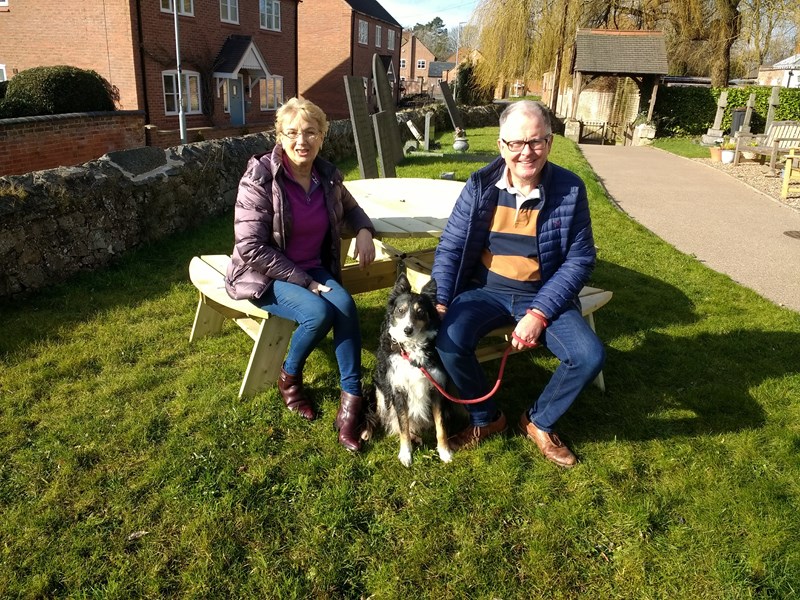 Grants of up to £500 were offered to help community groups, including places of worship, re-open safely after Covid shut-downs by funding items including outdoor seating and shelters.

Churchwarden Janet Hicklin selected the £315 FSC-certified bench, which was assembled by DCC members Pierre and Victor and is available for use by anyone who visits.
The bench will encourage people to pause and enjoy the beautiful churchyard, which, last autumn, was planted with hundreds of bulbs of native daffodils and snowdrops, match-funded by a Parish & Community Initiative Fund grant from Hinckley & Bosworth Borough Council and Cadeby Community Development Trust.
Cadeby DCC is very grateful to the Trust for including the churchyard in its application for planting around the village, and to the villagers who joined a volunteer planting day to dig them in.
Even more bulbs were added recently, when permission was given for snowdrops and bluebells to be transplanted from the front garden of the bungalow at the corner of Main Street and Church Lane before developers moved on site to demolish it.
The flowers had belonged to centenarian villager the late Lucy Baxter, for whom a surprise 100th birthday celebration was held in the church in 2016.