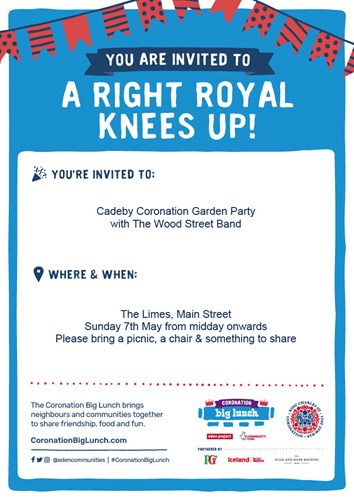 Cadeby Coronation party
Added at 17:14 on 02 May 2023
Liz and Steve at The Limes have kindly offered to host a garden party on the afternoon of Sunday May 7 from midday onwards, The Wood Lane Band are ready to play and Cadeby Community Trust has offered funding support for supplies.
Villagers are invited to to bring a picnic, a chair and something to share. Interest in the Coronation is optional! The event will be part of the Big Lunch initiative, whose slogan is 'Friendship, Food & Fun'..
In case of very bad weather, the event would be moved to the Church.