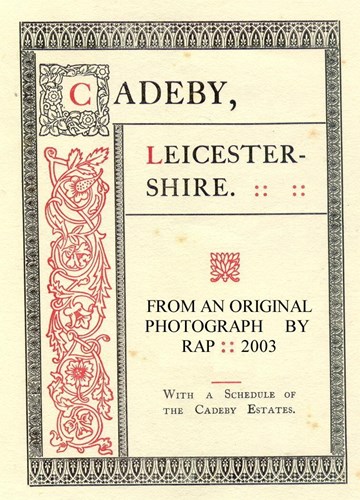 Cadeby Jubilee Stone
Cadeby Community Development Trust
Added at 12:10 on 30 April 2022
Cadeby Community Development Trust has secured Highways permission to have a special "Queens Jubilee Stone" placed at the top of Rectory Lane, to the right of the public path, towards the entrance to the woodland.
The 3.5-ton granite stone, with inscription, will be seen from the A447 and by those entering the village.
The two attachments show what the "stone" will look like and exactly where it is to be sited.
The stone was sourced from Ellistown Quarry and is due to be delivered to site next week, it will have a slate inlay that will be inscribed by Kurt Russell a local stonemason.
All costs have been met via secured grants over the last 6 months.