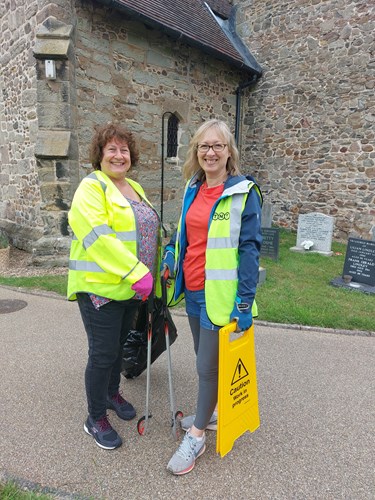 Cadeby Litter Pick this Sunday!
Added at 14:12 on 28 March 2022
CADEBY LITTER PICK
SUNDAY 3rd APRIL 2022
2pm-4pm
If you are interested in joining the above community event will you kindly register your interest. We will need your name/s and numbers if you are a group.
Will you kindly register your interest by contacting either:-
Janet Hicklin- Cadeby Church Warden.email: janet.hicklin@btopenworld.com
m. 07741 487112
Sue Millward – Cadeby Parish Clerk, email: cadebyparishcouncil@gmail.com
There will be prizes for the most unusual item collected. An Adult prize and a Child's prize.
We will:
Assemble in the churchyard
Provide you with sanitised pickers and bags

Provide hi-vis jackets if you don't have your own

Allocate spaces/areas, with special provision for families with small children
Collect your full bags as you go
Open church hall toilet
Further guidelines for volunteers include:
Bring your own sanitisers and gloves
Wash your hands before & after at home
Do not pick-up sharps or syringes
'The more the Merrier' 'More hands make for lighter work'
We do hope you are able to join us.