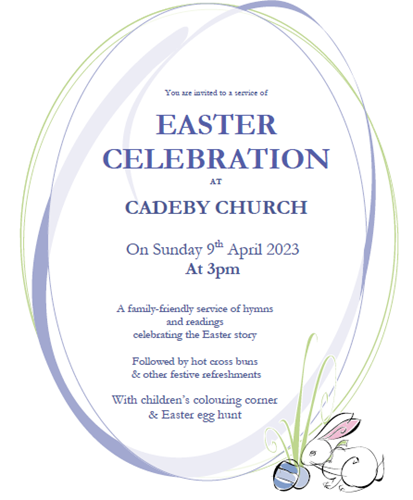 Easter Day Service at Cadeby Church
Added at 13:30 on 02 April 2023
We're delighted to let you know that, for the first time since Covid, we are to celebrate with an Easter day service at Cadeby Church.
The service on Sunday April 9 will be family-friendly and informal. There will be a colouring corner for youngsters during the service and an Easter egg hunt afterwards, plus festive refreshments.
It will start at 3pm, so the perfect way to follow an Easter lunch and a great opportunity to come and look at the restoration work to the churchyard wall, which many of you so kindly supported by donating to our appeal.
We're looking forward to celebrating Easter together again!
Cadeby DCC