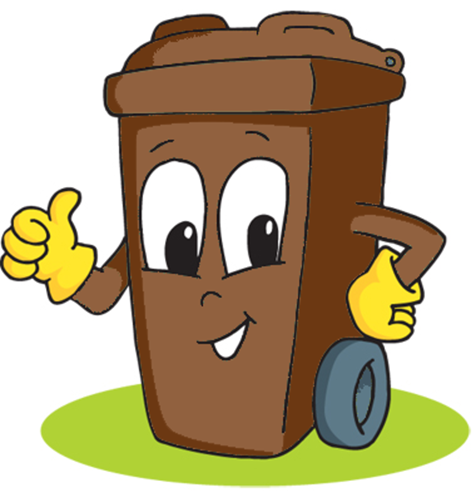 Garden waste collection cost rises but existing users to receive a discount
Added at 12:47 on 10 March 2022
Green-fingered residents who were affected by the disrupted garden waste collections last year will pay a reduced rate for this year's service.
The price for 2022-2023 has changed to £35. However, existing customers will pay a discounted rate of just £31.40 when they renew the service after experiencing disruption to their collections last year.
The service was hit by a national shortage of HGV drivers when COVID hit, causing problems with some waste collection routes.
The discount will be applied automatically to existing customers renewing the service, customers do not need to take any action.
The garden waste collection service for current 2021-2022 subscribers lasts until the 31 May 2022. To ensure the fortnightly service continues uninterrupted from 1 June onwards, all subscriptions for the 2022/23 service can be renewed from 1 April.
Direct Debit customers do not need to do anything and will be sent a new sticker automatically. All other customers are advised to renew by 30 April to allow sufficient time for their new stickers to arrive.
The quickest and easiest way to renew is by going online to www.hinckley-bosworth.gov.uk/renewgardenbin
Director (Environment and Planning) at the Borough Council, Matthew Bowers, explained: "The decision to increase the charge for garden waste collections is one of many difficult decisions the council has faced this year to help reduce the costs of providing services.
"Like many councils we have a much reduced budget from central Government and our income has reduced substantially, particularly in the last year, while our costs have continued to rise.
"Garden waste collection is not a service we have to provide, nor do people have to subscribe, but at just £35 per year it is an excellent, value for money service that still costs less than similar services offered by other councils around the country."
Anyone who does not currently subscribe to the service who would like a garden waste collection, can do so by going online to www.hinckley-bosworth.gov.uk/gardenwaste or contacting the council on 01455 238141 to arrange a subscription. Payments can be made by either credit or debit card.
Direct debit subscribers should note subscription payments will be collected 1 April for the service starting on 1 June. New stickers can be put on bins as soon as they are received prior to June (so you don't have to be store them) and your bin will be serviced.
For those who choose not to subscribe to the service there are other options for disposing of their garden waste including:
- Composting at home - garden waste and other material can be recycled by purchasing a compost bin at a subsidised price from www.getcomposting.com
- Taking garden waste to a Leicestershire County Council Household Waste & Recycling site.