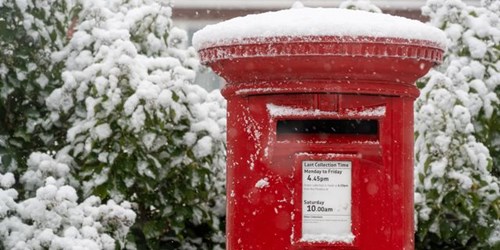 Recommended last posting dates brought forward
Added at 17:27 on 05 December 2022
Royal Mail has brought forward recommended last posting dates for Christmas, in a bid to compensate for ongoing strike action planned by members of the CWU.
Further strikes by postal workers are planned on December 9, 11, 14, 15, 23 & 24.
It is recommended that, in order to arrive by Christmas, 2nd class items are sent by December 12 and 1st class items by December 16.
Royal Mail tracked 24 items should be sent by December 19 and Special Delivery Guaranteed items by December 21.