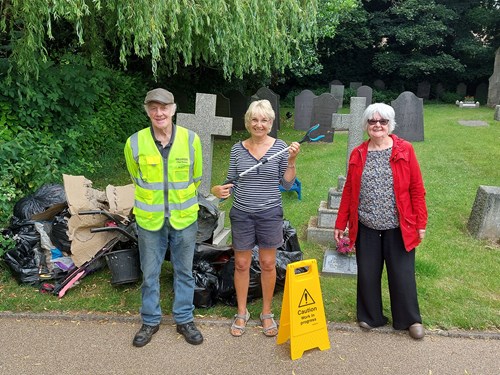 Successful Litter Pick
Added at 15:47 on 08 July 2021
Having applied for some free Litter Pick equipment from Leicestershire County Council and an easing of restrictions, we decided it was about time to put it to good use!
Market Bosworth Rotary Club also kindly lent us pickers and bag holders for the day.
Twenty villagers kindly offered their services and met at the churchyard to collect equipment, fluorescent jackets and instructions!
We are getting more organised each time and each pair happily went off to their allocated zone.
Eddie and Alex did a sterling job of collecting filled bags and larger items of litter as needed .
We were able to cover all of Cadeby and collected 10 sacks of rubbish plus some items that just wouldn't fit in a black sack!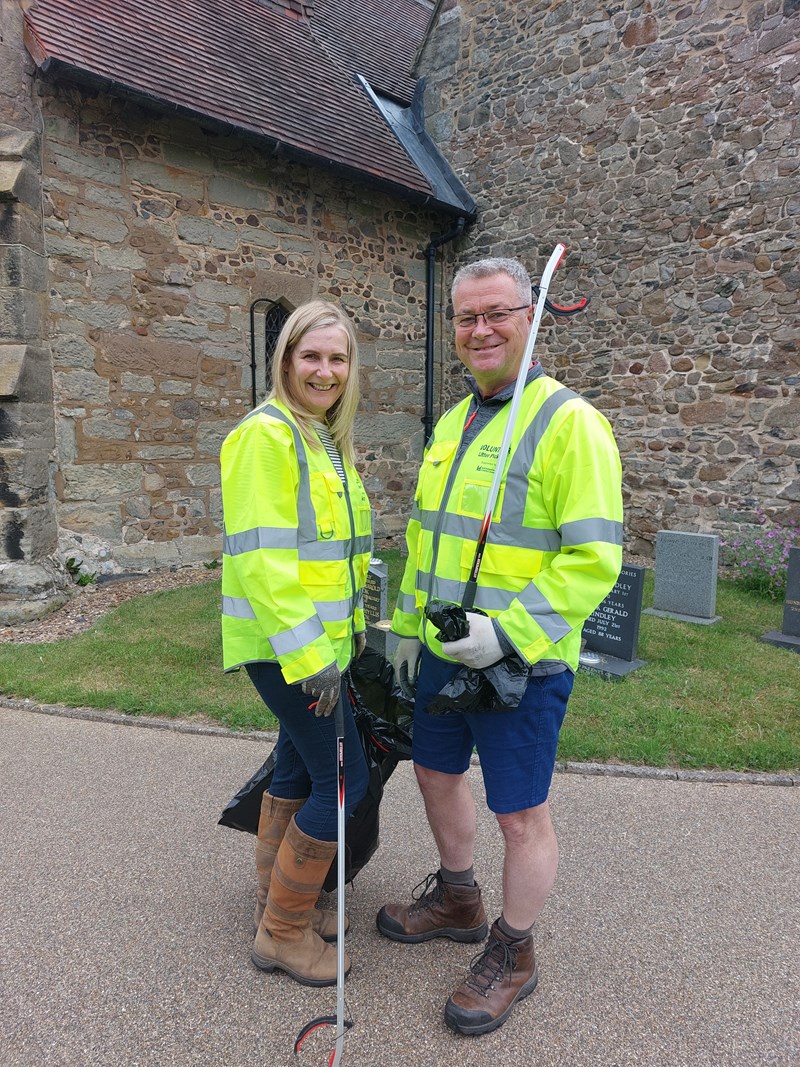 Natalie and John won a prize for collecting a mattress, scooter and bike amongst their haul and Cerys won the children's prize for finding a wheelbarrow. It's amazing what people discard on the roadside!
Eddie and Alex shared a prize for their collecting efforts.
A BIG THANK YOU to everyone who helped. It was a very successful afternoon and, for now, Cadeby is a tidier place to walk and drive around.
For more pictures click here.
Janet Hicklin and Sue Millward