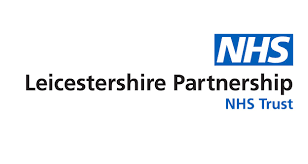 Be part of a conversation on Primary Care
Added at 16:12 on 01 September 2022
Be part of a conversation on Primary Care
The Leicester, Leicestershire and Rutland (LLR) Integrated Care Board (local partnerships that plan and coordinate health and care services) is inviting local people to a conversation on primary care. Chaired by David Sissling, Independent Chair of the LLR Integrated Care Board, the event is open to all.
Primary care is often described as the 'front door' of the NHS and most people's care is through their GP Practice. There are huge challenges in primary care post-pandemic, and we know that for some people their experience of services has not been as good as it should be. From trying to book an appointment over the phone, the increased use of online consultations as opposed to face-to-face consultations and difficulties seeing a GP, we know people have concerns.
The ICB wants to take the opportunity to hear directly from local people about what matters to them, how we can improve services and discuss how primary care is adapting and responding to the challenges through an open and positive conversation.
Our 'In conversation on Primary Care' event, takes place on Thursday 8 September, between 1pm to 2.30pm at Leicestershire County Cricket Club. If you would like to attend, please register here: https://www.eventbrite.ca/e/408044751837. If you would like to ask a question you can submit when registering online. Your question doesn't need to be about primary care, it can be on any topic you want to ask the ICB.
Please be aware that places are limited so if you do not register and attend on the day, we cannot guarantee you will be able to participate.
We intend this to be the first in a series of 'In conversation on' events.
We look forward to seeing you on the 8th. In the meantime if you want to find out more about the Integrated Care Board please visit https://leicesterleicestershireandrutland.icb.nhs.uk/

Click here to Join our Citizens' Panel, sign up and help improve local health services