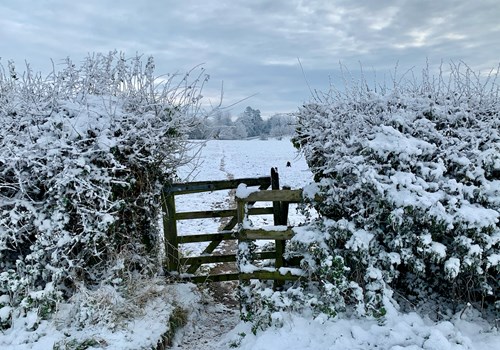 Cadeby Calendars & Christmas cards
Pierre Vettori
Added at 21:06 on 19 November 2022
Cadeby Community Trust has commissioned the printing of a set of Christmas Cards to be sold from the end of November.
The cards are A6 in size and will be sold in sets of four as per attachment. The designs were all submissions for next year's Cadeby Calendar and each card carries the words "Merry Christmas and a Happy New Year" on the inside facing page and, on the back, describes where the picture was taken and by whom.
There will only be 70 packs available at a cost of £4.50 per pack inc local delivery. If we have to post any orders, an extra £1.00 will be added.
Any profit from sales will be equally split between the Trust and the Cadeby Church Wall appeal.
Calendars will also be ready as from the end of November at a cost £9.00 each plus £1.75 postage if outside of the Cadeby/Bosworth area.
Please send your order/s to ian.smith1953@hotmail.com and you will be advised when ready - payment upon delivery.
You can view the Calendar or Cards here.